Natalie WP Blogger WordPress Theme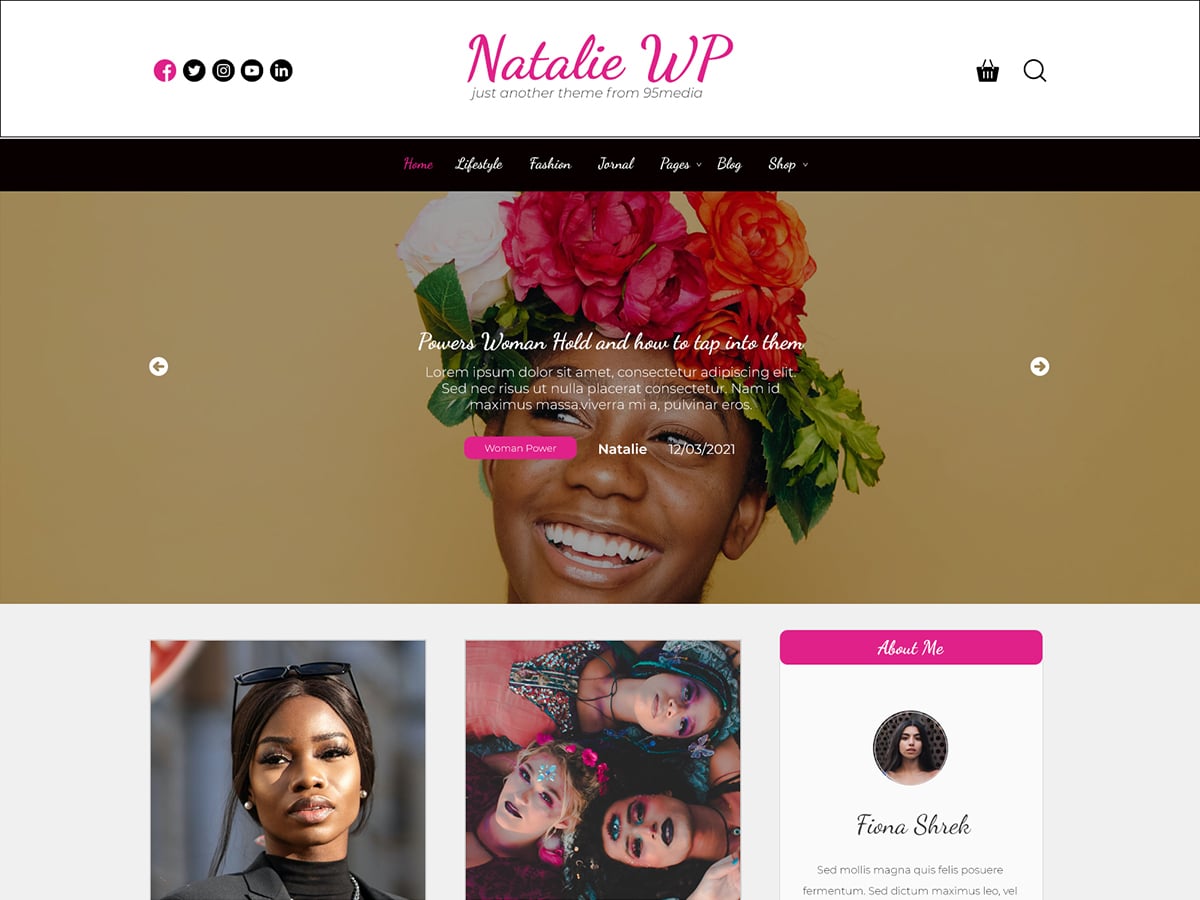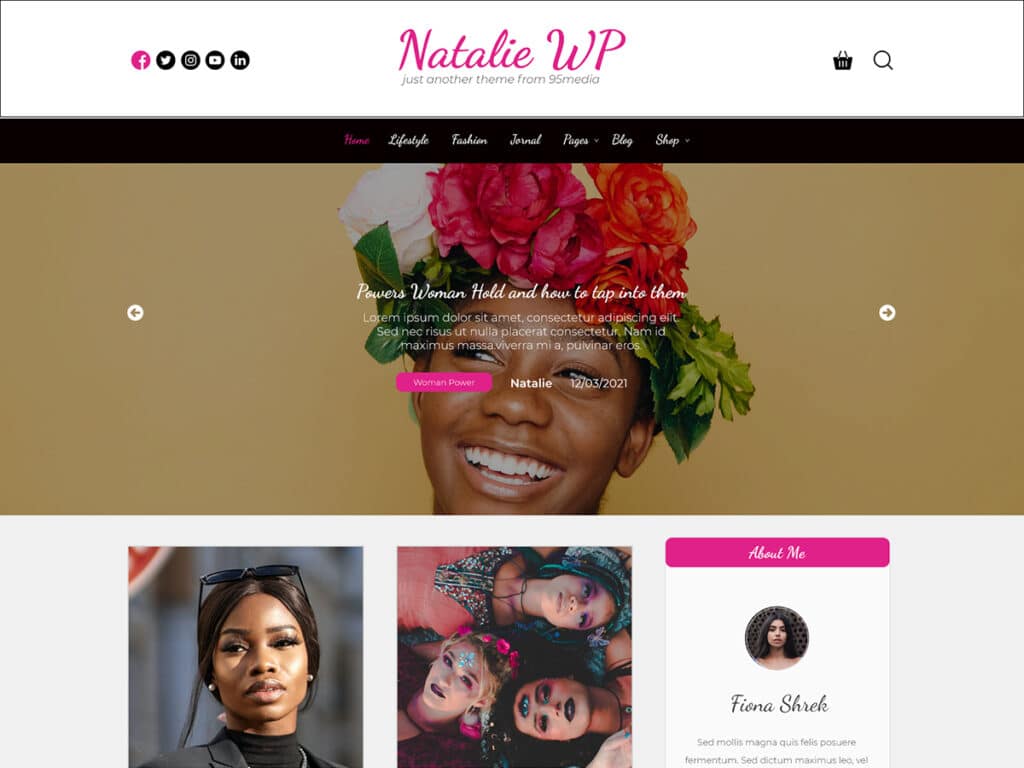 Natalie WP Blogger WordPress Theme
---
Natalie WP is a blogger WordPress Theme with a feminine touch.  With Natalie WP, you can create a cute blog without writing a single line of code. And, this WordPress Theme won't cost you a penny, for real. So go ahead start that blog you been wanting o start. The theme can be used as a fashion blog, food blog or lifestyle blog, with this fully responsive, super-fast, and SEO-friendly WordPress template.
Type of blog you can create with Natalie WP Blogger WordPress Theme
Fashion Blog – Write about the latest fashion trends and tips
Lifestyle Blog – Share your experience and give tips about living a successful life
Mom Blog – Share your experience with other mom around the world about being a mom
Food Blog – Do you have amazing cooking skill and recipes? You can share them with other food lovers.
Natalie WP Blogger WordPress Theme is for you if:
You want a pretty WordPress Blog for free
You don't want to write a single line of code to create a blog you want
You want an easy to use WordPress theme for your blog
You want to create a beautiful Blog website
You want to start a career as a professional Blogger
Natalie WP Blogger WordPress:
A great home page with various sections – About Author Sidebar Widget, Custom sidebar, Social Media fields and many more.
One Blog templates
Fully responsive – elements adjust to the screen size of the user's device
Built on Bootstrap 4.4.1
SEO friendly
Cross-browser compatibility
Translation Ready
Newsletter functionality
We will send you a free Wordpress Theme
when you subscribe to our newsletter
© 2021 All Right Reserved. 95media.co.uk